On April 13, 2023, the Departments issued FAQ guidance regarding the impact of Judge O'Connor's decision in Braidwood Management Inc. v. Becerra ruling that preventive care recommendations specifically from the U.S. Preventive Care Task Force (USPSTF) with an A or B rating do not have to be covered as preventive care.
In this ruling, the court held that the members of the USPSTF were unconstitutionally appointed and thus do not have the authority to determine the preventive services that must be covered by private health plans. This means only services recommended by the USPSTF would be optional to cover at 100%, but would not impact recommendations made by the HRSA or ACIP, which provides recommendations for other types of preventive services and immunizations.
The ruling was effective retroactive back to March 23, 2010, as a nationwide injunction, which means that insurance carriers and self-funded group health plans are no longer required to cover ACA preventive services as recommended by the USPSTF with no cost-sharing on or after March 23, 2010. However, Q/A#1 confirms that plans and carriers must continue to cover, with $0 cost-share, items and services recommended with an A or B rating by the USPSTF that were in place before March 23, 2010. The guidance acknowledges that a significant number of recommendations have changed since March 23, 2010, but "anticipate providing additional guidance with respect to the pre-March 23, 2010 recommendations."
In addition, Q/A#3 confirms that preventive services recommended by the HRSA such as vision screenings, contraceptives, breastfeeding services, cervical cancer screenings, well-baby visits, and mammograms, and those recommended by the Advisory Committee on Immunization Practices (ACIP) including several common immunizations, will still be subject to $0 cost-share requirement, even if there is overlap with items and services recommended by the USPSTF with an A or B rating on or after March 23, 2010.
Q/A#4 stresses that the court decision does not prevent states from enacting or enforcing state laws that may also overlap with USPSTF A or B recommendations made on or after March 23, 2010. Prior to the ACA, most fully-insured carriers and employers were already covering preventive services with no cost-sharing. Many insurers have already stated they will continue to cover these services as part of their standard contracts or as a requirement under state insurance law, at the least through the end of the policy year. However, if the ruling stands, self-insured plans may be more inclined to remove some of the vacated services currently covered as $0 preventive care as a means to lower claims costs.
Q/A#7 states that a high deductible health plan (HDHP) that continues covering these services will still be treated as preventive care for purposes of Code section 223, and will not be considered disqualifying first-dollar coverage for purposes of HSA-eligibility.
The administration filed a notice of appeal on March 31, 2023, and motioned for a stay on April 12th. In the meantime, should group health plans decide to apply cost-sharing to some or all of the USPSTF's recommended preventive care services or to PrEP (treatment for prevention of HIV), plan sponsors would generally need to amend their plan documents, update and issue SBCs 60 days in advance for mid-year changes, and be careful not to remove additional preventive care services recommended by the USPSTF prior to March 23, 2010. In addition, plans should insure that services recommended by ACIP, HRSA, or under applicable state law remain covered with no cost-sharing. If the ruling does not withstand appeal, plan sponsors would likely have to revert back to prior coverage as recommended by the USPSTF.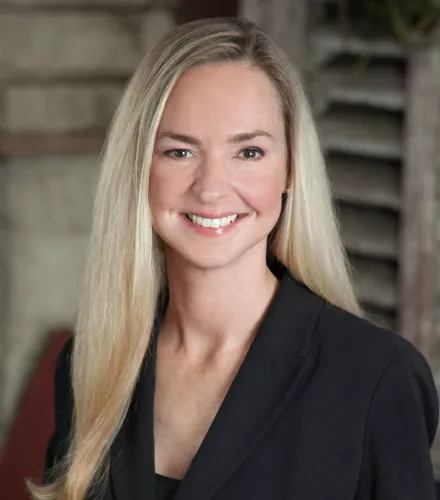 Sarah Borders, CEBS
Principal, Benefits Compliance Solutions. Sarah has spent the last 15 years in the employee benefits industry, has numerous designations and serves on NAHU's Employer Working Group Subcommittee and is an active board member of Austin AHU. She recently stepped down as Vice President of Benefits Compliance at one of the nation's largest brokerage firms to start her own compliance consulting practice. Her designations include an active license with the Texas Department of Insurance, CEBS (Certified Employee Benefits Specialist), Certified Health Care Reform Professional, HIPAA certification and Health Care Service Associate. She holds an MBA from Texas A&M Corpus Christi and a BA from University of Incarnate Word. Her consulting firm, Benefits Compliance Solutions, partners with employers to identify unknown risks and avoid hundreds of thousands of dollars in fines and lawsuits from failure to comply with their healthplan obligations.