As an essential business, construction work is ongoing and revenue continues to be generated. While working through this time, it is obvious that things are not normal, and won't be back to normal for some time. As such, there are choppy waters that lie ahead. Companies that navigate best through this time will be the ones that have the advantage when our new normal arrives. The mantra to live by is, "cash is king." Now is the time to stress test your cash under different scenarios.
Here are some ways you can plan for the uncertain financial future:
Focus on the cash generators in your business.
Apply for the Paycheck Protection Program (PPP), if you have not already received funds. This will help with cash flow and has a greater benefit; if you meet the testing requirements this loan (or a portion of it) can become a grant.
Keep a keen eye on your receivables and know when you will be paid.
A rule of thumb that many live by is having 6 months' worth of cash on hand. You may or may not be there right now, but make that your goal.
On the expense side, closely examine all of your expenses. Which can be deferred or cancelled?
Evaluate your equipment and fleet.

Are they fully utilized? If not, consider selling to reduce debt and generate cash.
Can you extend equipment life by a year with repairs vs. replacing?
Decide between renting vs. leasing vs. purchasing new equipment.

Review your credit needs.
Negotiate an increase in your working capital line of credit today, if you see a potential cash pinch in the future. Do not wait for the crunch to hit.
Consider an increase in your working capital line of credit and/or perhaps converting a portion of your current working capital line to long-term debt.
Lastly, the most valued asset of every employer is their employees. If they are furloughed:
It's important to be prepared for all future contingencies. Projects suspended or cancelled, owner or subcontractor defaults, supply chain interruptions and an elongated recession are all possible challenges contractors may face. The companies that take the time to plan now will be better positioned for success as we move forward.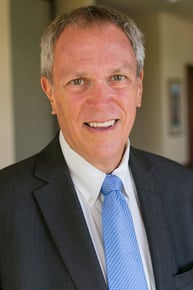 Pat McKenna
Pat has been with Hausmann-Johnson Insurance since 2007, and oversees the Surety Department and the Construction Industry Group. He has been in the surety industry for over 27 years, including 13 years with a top 3 national surety underwriting company. He leads with a focus on client relationships. By breaking down risk factors and demonstrating how they will be handled, he is able to help surety clients maximize individual job size. Pat also uses his expertise to help clients maintain a strong bond relationship during times of transition. Pat has a BA in Business Administration from Marquette University, and an MBA from the University of Wisconsin-Whitewater. He is his children's biggest fan and supports them as they compete athletically in high school and college. He enjoys his own athletic pursuits as well, as he is frequently out running or biking on the local trails. Pat also is a ticket holder for the Green Bay Packers and Marquette University basketball and loves spending the day watching games with family and friends.