Most business owners think that if their company's financials are in good shape that is all they need to get a good rate and bonding capacity. However, there are quite a few more steps to this process outside of having an impressive financial record. For example, when your company gets prequalified for GC/State/Municipal work, you may be required to list features of your business such as key personnel, equipment, similar job type experience, and safety, as well as your financials. To be as prepared as possible, your company should build a similar comprehensive resume for a bonding company. This working resume should list your key personnel, significant jobs completed, equipment, and safety experience.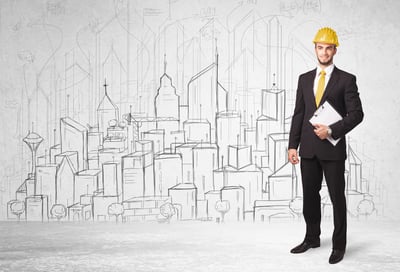 When considering which key personnel to include, make sure to add in your corporate officers, project managers, estimators, superintendents, and foremen. Listing key personnel allows the bonding company to get comfortable with your company's operations. You should also have your personnel list their years of experience and hands-on job experience. If your key personnel have other types of job experience, that should be included too. It never hurts to be comprehensive and thorough when working with a bonding company. Be sure to keep this information up to date by asking key personnel to update their resume annually and keep it on file to give to the bonding company.
Next, compile your list of significant jobs completed and explain the type of work performed on each of those jobs. Do not list only large jobs, but also jobs that had significant challenges and highlight how your company overcame those challenges. In addition, list information on how you saved your clients money or how you completed a job months in advance.
It is also key to list major pieces of equipment that you own or have under long-term lease. Equipment capacity helps the bonding company understand if your equipment matches the type of work you are bidding/pursuing.
While financial performance is extremely important, highlighting your company's resume and capabilities will maximize your bond program. At Hausmann-Johnson Insurance, we have most contractors fill out a contractor questionnaire to obtain this type of information to make them attractive to bonding companies. It provides background information on the organization and a historical view of the company. Companies that can fill out the contractor questionnaire, attach resumes, equipment listings, and provide detailed descriptions of completed jobs have the greatest success in finding a bonding company that will provide the best bonding program (rates, terms, capacity, etc.). If you have any questions about this process, you can reach out to Pat McKenna, Jay Zahn, or me at any time.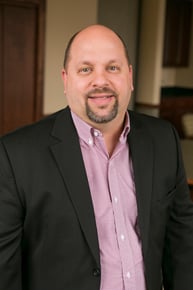 Dave Zenobi
Dave has been with Hausmann-Johnson since January 2018 as a Surety Consultant in the Construction Service Group. He brings over 20 years of accounting and finance experience in the construction industry. His clients range from small plumbing contractors, to real estate developers and multi-national contractors. Dave focuses on what his clients need and finds solutions to their individual situations or problems. In addition, he serves as Treasurer for Associated Earth Movers, a position he has been elected to by his peers for over 10 years. Dave graduated from the University of Wisconsin - Milwaukee with a B.A. in Business Administration - Accounting. He was a Division I scholarship recipient on the swim team and was an Academic All-American. These days, Dave spends his free time with his wife Shannon and their three children Lydia, Weston, and Owen, who he loves to watch participate in sports.