It's the time of year where open enrollment is well behind us and probably isn't top of mind until we have to start preparing again for next year. This is great time to reflect and ask ourselves: How many employees truly understand the benefits choices they have made? Most employees do one of two things, make selections solely based on the cost/deductions they can afford each month or give up and make no change at all.
In fact, according to a recent national MetLife survey, over 55% of employees surveyed spent less than 30 minutes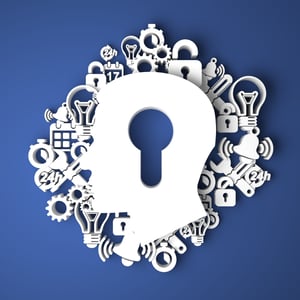 researching their benefit options during their last open enrollment, including almost 20% who admitting to not spending any time at all. This lead to less than 10% of employees making any updates or changes to their benefits during open enrollment. Furthermore, 74% of employees say there are at least some things they don't understand about their overall benefit offerings. And it's no surprise that half the survey respondents cited the complexity of the material as the reason they aren't keen to delve into the nitty-gritty of their health insurance options.
Today, most large employers provide the choice of one of the following plans: HMO, PPO, EPO, POS, or HDHP. Professionals in HR know the unique trade-offs that come with each one regarding flexibility, coverage cost, deductibles, out-of-pocket costs, etc.—but do their employees? Employees might understand the basic trade-offs made in the plan selection itself, but do they actually retain that information and know how to apply it to in-the-moment healthcare decisions down the line? Like it or not, it has become the role of HR to help employees understand and appreciate the benefits being offered to them by their employer.
Here are a few tips to help you educate employees on their benefit program options:
Make benefits more accessible: Executives would be surprised to know that most employees aren't even aware of all the benefits available to them, let alone where to find information about them. Companies should begin by surveying their employees to gauge how many are aware of benefits offerings and how well they understand them. With a more clear view of the knowledge gaps that exist, HR executives can better address communication solutions and find ways to make benefits information more informative and accessible. Many companies today are turning to online venues where employees can access any information, tools and tips about their company's benefits packages. Regardless of whether you use an intranet or website, just be sure it is easy to use and interactive.
Communicate all year round, not just during open enrollment: Too often, employers only communicate their benefits programs to their workers once a year, heaping on the information at open enrollment time. Employees are already struggling to better understand even basic health care terms, so expecting them to retain large amounts of benefits information at once is unrealistic and unfair. Instead, try communicating different segments of your employee benefits program throughout the year. This stands to improve the amount of information employees will retain, as well as make open enrollment a smoother, easier process.
Provide Resources, and Communicate in a Variety of Ways: The resources you provide to employees will have a big impact on how well they understand benefits, yet don't assume that a one-size-fits-all approach will do the trick. Everyone learns differently, so provide resources and communications in different ways such as through videos, pamphlets, emails, company lunches, etc. Consider providing in-person meetings with HR or insurance carriers because giving employees the opportunity to talk directly with benefits advisors or representatives from insurance carriers can be incredibly effective in terms of education.
Reinforce the Value of the Benefits: Most employers cite "taking care of our employees" as the most important objective of their benefits programs. Don't be afraid to promote your benefits. As you communicate with employees, reinforce the value of the benefits and the overall value of working for your organization. Regardless of the types of benefits you are providing to employees, you likely care about the health of your employees and value offering employees benefits. Use your communication about the benefits as an opportunity to reinforce this value to employees.
Get their Feedback: Lastly, and perhaps most importantly, is to get feedback from your employees. You invest in benefits to recruit and retain your valued employees - is it working? Ask employees if they feel informed based on what you have provided them, if they enjoy their benefits, or suggestions for future education. You can also create quizzes or games to gauge employee education and make it fun. Ultimately, this will instill trust in your employees if they see that you value their feedback, and will lead to better retention.
Developing a Benefit Communication Plan is a great way to help you create a year-round plan that reaches all employees using a variety of methods and channels. Even though open enrollment may be over, the work of educating and informing your employees of what benefits they have just signed up for is only beginning.
---
Would you like to explore more strategies for a successful open enrollment? Sign up for our webinar: How to Develop Open Enrollment Communications Like a Marketing Pro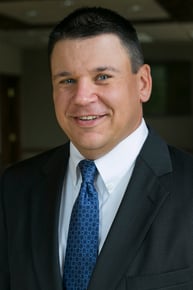 Jesse Oberloh, GBA
Jesse capitalizes on his 15 year background in risk management and account services to develop benefit programs for employers in a way that improves the overall health and productivity of the workforce. He is an expert in alternative funding methods for insurance including self-funded, limited funded and captive plans. By staying well informed on the latest industry trends, Jesse is able to provide proactive and strategic solutions for benefits clients. Prior to joining Hausmann-Johnson Insurance, he was Manager of Member Services at The Alliance, as well as an Account Executive at an insurance company. He is a member of the Wisconsin Association of Health Underwriters and participates in local community chambers and SHRM chapters. Jesse graduated from the University of Wisconsin-Madison with degrees in Finance & Investments, Risk Management & Insurance, and Human Resources Management. He proudly supports Badger Football and is a 15-year season ticket holder. He loves spending time up north at the family cabin fishing with his children or sneaking in a round of golf whenever possible. He also coaches his son's Verona flag football and little league baseball teams.