It's that time of year when kids of all ages return to school. Whether your child is in grade school, high school, college, or you have no children at all, there are important safety considerations we all need to be reminded of: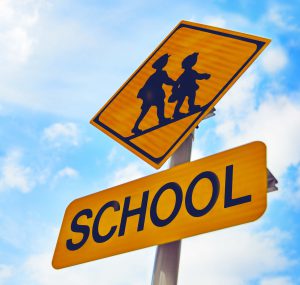 Precautions on the Road
Cross walks – Enforcement related to pedestrians in cross walks has been getting a lot of attention recently. Laws can vary by state and community, but in general vehicles must yield the right-of-way to pedestrians, bicyclists, and persons with an assistive mobility device. It seems obvious that you would need to stop for someone that is in the middle of the roadway, but pedestrian laws are very often violated. As a general rule, if a pedestrian places one foot in the cross-walk, drivers must yield.
School Zones - Drivers should use extra caution in school zones and obey crossing guards at all times. Pay close attention to school zone speed limits. School speed limits will be in effect when children are present and when crossing guards are in a crosswalk.
Teen Drivers
Speed - Excessive speed is one of the top causes of teenage car accidents. Talk to your teen about the dangers of speeding, stress the importance of staying in control of the car, and always lead by example.
Cell Phones - Cell phones are always a distraction when driving. Drivers under the age of 20 have the highest proportion of distraction-related fatal crashes. No one, even adults, should be texting and driving.
Seatbelts - Seatbelts save lives. Of the teens (aged 13-20) who died in passenger vehicle crashes in 2013 approximately 56% were not wearing a seat belt at the time of the crash. Research shows that seat belts reduce serious crash-related injuries and deaths by about half.1
College Bound Students
Renter's Insurance - Consider a renter's insurance policy for that student away at college. While most home insurance policies will provide some coverage for a student away at college, there's a number of reasons why a separate renters policy makes a lot of sense.
Identity Theft - Remind your student away at college to be aware of identity theft. Roughly 1 in 5 identity thefts occur to people between the ages of 20-29.
Auto Discount - If your college student is at school without a car, many insurance companies will offer a discount. Often, companies will require the school be at least 100 miles away from home in order to receive the discount.
As always, feel free to contact your trusted advisors at Hausmann-Johnson Insurance with any back to school insurance questions or concerns. Be safe and have a great school year!
1http://www.cdc.gov/motorvehiclesafety/teen_drivers/teendrivers_factsheet.html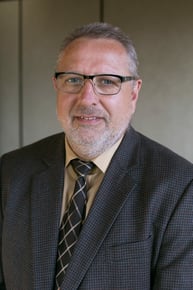 Doug Lefeber
Doug has over 30 years of insurance industry experience, and has been with Hausmann-Johnson Insurance since 2014. He oversees the sales and service of about 2,000 Personal Lines accounts and welcomes the opportunity to interact with clients whenever they have an insurance need. As a manager, he believes that if you take good care of your employees, they will in turn take good care of your customers. Doug holds a Bachelor of Arts degree in Psychology from the University of Wisconsin – Eau Claire. Prior to joining Hausmann-Johnson Insurance, he gained experience as a manager and producer for AAA, Rural Mutual Insurance, and Met Life. He is a member of the Northside Business Association and the East Side Club and volunteers with them regularly. He also enjoys spending time with his family and attending summer music festivals in the area.