KATE CURRENT
Director of Employee Benefit Operations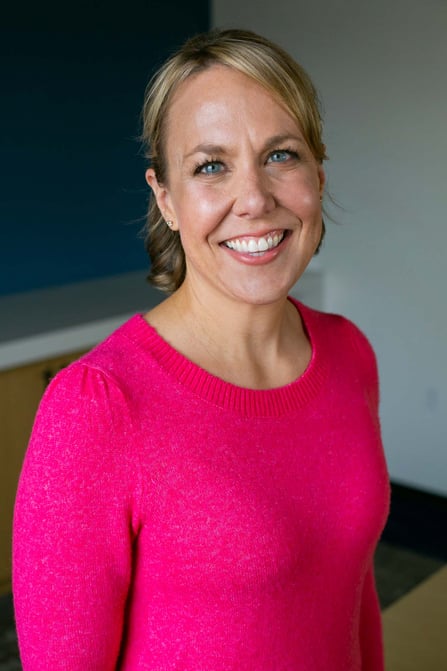 Kate's heart has always been in the insurance industry: She spent the early years of her career at an agency and carrier, then spent 15 years in insurance technology. After so many years working with insurance agencies, she wanted to get back to working at one, so she joined the Hausmann Group team in 2021.
As Director of Employee Benefit Operations, Kate oversees the delivery of employee benefits insurance brokerage services to ensure that they meet or exceed our quality standards. She also leads, develops, and manages our employee service departments. Kate has spent many years in customer experience and has led using the model "scalable, repeatable, reportable."
Kate describes herself as "daytime outdoorsy." She loves to run, bike, kayak, hike & garden. She is also a certified running coach. The most important thing that she's learned through coursework & coaching clients is that everyone needs something different: different training plans, different goal-setting, and different support. She's found that this relates well to leadership; a leader needs to take the time to understand each team member individually.
A fun fact about Kate: She was the Parliamentarian in her college sorority. By definition, a Parliamentarian is an expert in rules of order and the proper procedure for the conduct of meetings. She loves how this little choice she made years ago impacts her career in unexpected ways!