JASON LANE
Vice President of Finance | Principal
CMA, CCIFP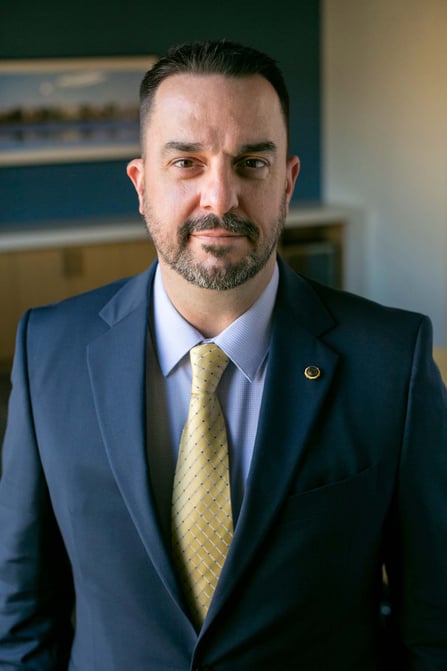 Jason joined the Hausman Group team in 2018 and brought his 20+ years of finance and accounting experience to his role as Vice President of Finance. He provides leadership and coordination of the accounting operations as well as oversight of all financial analysis, forecasting, reporting, and budget preparation.
He spent the 12 years before joining Hausmann Group as the Chief Financial Officer for a commercial general contractor. The unique perspective that he brought from the construction industry provides added value to our construction clients. He understands many of the risks that construction companies deal with daily and has even been leveraged to facilitate a few discussions on financial management for some of our smaller construction clients.
As a Marine Corps veteran, Jason is generous with his time supporting causes related to the armed services and veterans. He served for many years as the Chair of the Sauk County Veterans Service Commission. He volunteered his time serving on the Finance Committee for the State Department of the American Legion and spent four years as an elected member of the Sauk County Board of Supervisors where he served on the Executive & Legislative Committee, the Finance Committee, and the Personnel Committee.
Jason has a bachelor's degree in Accounting from the University of Phoenix. He is a Certified Management Accountant (CMA) and a Certified Construction Industry Financial Professional (CCIFP). He moved from his hometown of Baraboo, WI to the Fitchburg area in 2020 where he lives with his wife Julie.