JAKE DOWELL
Property & Casualty Consultant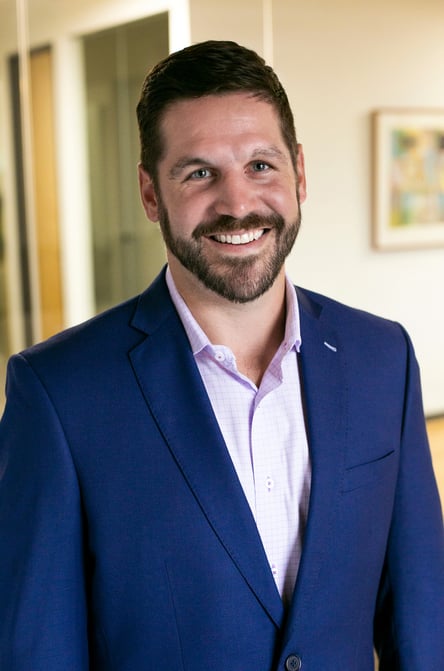 After 11 years of professional hockey, Jake Dowell joined Hausmann Group in 2019 as a Property & Casualty Consultant. He maintains an incredible reputation within the community and the insurance industry and wanted to join Hausmann group to be a part of our culture.
Before joining the team at Hausmann Group, Jake worked primarily in personal lines as well as working with business owners. He strives to develop lasting relationships built on trust and transparency, and he is passionate about prioritizing his clients. Jake ensures that he uses every resource at his disposal to find a solution to any problem his clients encounter. He takes pride in know their needs are met and their businesses are insured properly.
When he is not in the office, Jake can be found traveling around the world to some of his favorite places. While playing hockey, Jake lived in Austria, and it is one of his family's favorite destinations. If the Wisconsin weather allows, Jake loves to take his kids to the pool and play outside with them. He is an avid golfer as well as a proud supporter of the Badger Women's and Men's Hockey Teams. Jake volunteers as well as raises awareness for the Huntington's Disease Society of America (HDSA).
Jake graduated from UW-Madison with an Undergraduate in Sociology. He played for the UW-Madison Men's Hockey Team from 2003-2007. Jake also played in the National Hockey League (NHL) with the Chicago Blackhawks, Dallas Stars and Minnesota Wild and won a Stanley Cup in 2010.