A pedestrian in the United States is killed every 85 minutes. Does that seem high? It is, and the numbers are unfortunately getting worse.
Consider these statistics from the Governors Highway Safety Association (GHSA) and American Automobile Association (AAA):
In the 10 years from 2009 to 2018, pedestrian deaths increased by 53%. During this same period, all other traffic-related deaths increased by only 2%.

In 2020 pedestrian deaths increased by 21%. This is especially shocking since there were fewer cars on the road due to the pandemic.

Pedestrians in their 50's, 60's, and 70's accounted for more than half of the increase in pedestrian fatalities.
The possible causes for the drastic increase in pedestrian deaths are varied and there does not seem to be an overwhelming consensus between safety groups. A few causes that do surface to the top include alcohol impairment by either the driver or the pedestrian and distracted drivers and/or pedestrians.
The following common-sense tips should help decrease the chances of a pedestrian-involved accident:
Never assume a motorist sees you.

Don't get distracted by electronic devices.

Watch for cars entering or exiting driveways.

Don't take walks after you have been drinking.

Cross at crosswalks or intersections whenever possible.

Be safe and enjoy the rest of the summer.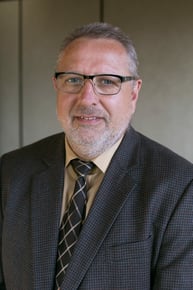 Doug Lefeber
Doug has over 30 years of insurance industry experience, and has been with Hausmann-Johnson Insurance since 2014. He oversees the sales and service of about 2,000 Personal Lines accounts and welcomes the opportunity to interact with clients whenever they have an insurance need. As a manager, he believes that if you take good care of your employees, they will in turn take good care of your customers. Doug holds a Bachelor of Arts degree in Psychology from the University of Wisconsin – Eau Claire. Prior to joining Hausmann-Johnson Insurance, he gained experience as a manager and producer for AAA, Rural Mutual Insurance, and Met Life. He is a member of the Northside Business Association and the East Side Club and volunteers with them regularly. He also enjoys spending time with his family and attending summer music festivals in the area.