Consider these s
tatistics from the American Foundation for Suicide Prevention (AFSP):
There were 48,344 suicides in 2020.

An average of 132 people in the United States commit suicide per day.

Suicide is the 2nd leading cause of death for ages 10-34.
It's the 4th leading cause of death for ages 35 – 54.

There were 1,400,000 suicide attempts in 2020.

10.3% of Americans have thought about suicide.

54% of Americans have been affected by suicide.
The math is a reality check. If you employ 100 employees, maybe 10 of them have contemplated suicide. Perhaps 50 of them have been affected by suicide. I am one of those 50 affected by suicide and many of you reading this have been affected too. Words I think of regarding suicide include: confusing, hurtful, tragic, remorseful, regret, blame, guilt, embarrassment, grief, sadness, and responsibility.

When I get to the word "responsibility" I get to the core of this article. It is our responsibility as employers to educate ourselves and others to prevent further suicides. Mental Health First Aid training is an excellent opportunity for us to do so. Surprisingly, and perhaps sadly, the formality of mental health training is relatively new. It wasn't until 2008 when the National Council for Behavioral Health brought Mental Health First Aid to the United States. Now, with over 12,000 certified instructors, it is getting easier to find training available to you, near you, or even virtually.

Mental Health First Aid training uses interactive instruction and role-playing to learn how to identify a mental health crisis. Specifically, trainees learn to assess the situation, establish dialogue, listen, prevent the situation from getting worse, and direct the individual to professional help. The form of this professional help may be with a certified medical professional, a peer group, and/or support resources and facilities. Similar to CPR, trainees are the first responders and will improve the odds of saving a life with these skills.

When employers are adding or enhancing valuable Employee Assistance Programs, they should consider upping their game to also sponsor their management, trusted Human Resource experts, or anyone in the company to participate in Mental Health First Aid training. Having at least one staff member trained and certified will create a profound level of expanded care and human element to the employer group. To the credit of employers, most are in the pursuit of nurturing a positive and supportive culture. Investing in this training comes with a guaranteed return. There's no room for "I told you so" or, "I wish we would have known" mistakes on this topic.

I'm proud and pleased to share Hausmann-Johnson Insurance & The Benefit Services Group, Inc. will be providing a series of Mental Health First Aid resources throughout the remainder of 2021. Please act and become a mental health first aider. You may save a life.
Resources:
www.channel3000.com/man-credits-mental-health-first-aid-for-saving-co-workers-life/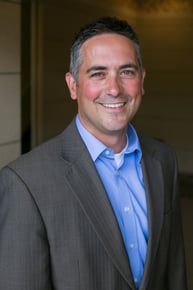 Kyle Von Ruden
Kyle has been with Hausmann Group since 2008 and became an owner in 2016. He primarily consults employer groups on developing and/or maintaining their high level of benefits while controlling very important costs. Kyle works with various size employers, speaks publicly on alternative benefit strategies including HRA, HSA, FSA's and proactively keeps his clients educated on the ever-changing Health Care Reform Requirements. He understands that employees are a business's greatest asset and having a high level benefits program will undoubtedly help with recruitment and retention. He has previous experience as a Property Casualty Agent with Group, and a Commercial Lender in the banking industry. Kyle graduated from the University of Wisconsin-Madison with a BS in Economics. A fun fact - Kyle was a member of the UW–Madison's Men's NCAA Division 1 National Champion Soccer team in 1995. In addition to actively participating in two SHRM chapters, he also serves on the Board of Directors with 4 local community based not-for-profit organizations (President / Middleton Chamber of Commerce 2017, Executive Director / Pet Care & Assistance Fund, Treasurer / Middleton United Soccer Club and Board Member of Work Plus, Inc.)