If remote work was trending upward before the COVID-19 crisis, it certainly has been accelerating into an entirely essential and necessary tool for businesses to function during this time. Now more than ever, companies are learning how to support remote work and work from home capabilities. Here are 8 ways to put your employees in the best possible remote work situation.
1. Assess the Job Performed
Ask the following questions when assessing the needs of a role:
What technology or system access is needed?

Will the role need an audio or visual connection to clients and co-workers?

How much client interaction does this role have?

What level of confidentiality or security of work is affected?
2. Assess your Worker
Is your an employee a self-starter or do they need more managerial structure? What have they been used to before working remote? A successful remote work is organized, a clear communicator, asks for help, and is comfortable working alone. Recommend your employees write down a segmented agenda to their day to encourage the right behaviors for new remote workers. A structured work day is also foundational to healthy mental well being.
3. Account for Geography
If an employee will be based outside of your state or municipality, identify employment law compliance issues that may come in to play in that state or municipality. You may also have to identify workers compensation insurance, UI, state disability, mandatory paid sick leave or any other employment law or tax issues. As this laws are continually changed, be sure to check the information you have regarding these policies is in its most current state.
4. Train Your Managers
A common problem many companies run into is the lack of trust between their managers and their corresponding teams. A pitfall attitude towards remote work can be found in the phrase: "If I can't see them, they aren't working".
However, a study completed by Computer Business Review found that, "77% of workers say remote working boosts productivity."
Make sure you are facilitating collaborative approaches with your managers regarding remote work and ensure uniformity between departments. Establish manager expectations and consider oversight for approval processes is done by a third party, with careful consideration for any discrimination issues that could pop up.
5. Establish Clear Expectations
Having consistent and frequent check ins helps establish performance management expectations and reinforces proper documentation if any problems arise. If any tough calls need to made with a worker, make sure you do this over a video conference, not a phone call or email.
And as always, make sure you are including your HR team in any remote worker policy decisions.
6. Safe and Comfortable Work Stations
The Occupational Safety and Health Administration, or OSHA, has created a virtual eTool checklist to evaluate if a work station is safe and comfortable. Safety can also extend to driving and other work-related activities.
7. Maintain your Company Culture
There are many ways to conference-in virtual calls to keep co-workers connected such as:
GotoMeeting
GotoWebinar
Zoom
Skype
Facetime
Use these free applications to your advantage when keeping everyone in contact. Whether its a virtual lunch hour, a birthday celebration, or a special event, keep your company connected especially when human interaction is at an all-time low for many people!
Plan how you will successfully onboard and train new hires.
Have prominent members of your organization record videos and send them out if your associates are used to regular company announcements, and don't be afraid to get creative.
8. Troubleshooting
Finally, be prepared for all not go as planned as you roll out new remote working protocol. There will be bumps, glitches, and connection issues and how you handle these obstacles will be critical for your response team. Expect that you will need to coach employees and managers. Be prepared to address biases and prejudice against remote work within your organization as well as the changing realities of day-to-day life as COVID-19 evolves.
While some organizations have embraced remote work for years, others have been reluctant to make that shift. The COVID-19 pandemic will push the latter group into the remote work world. If you find yourself in that group, your organization will be successful if you approach it with the vision that it will be successful and the realization that sound management practices work regardless of whether your employee is in the next cubicle or halfway across the world.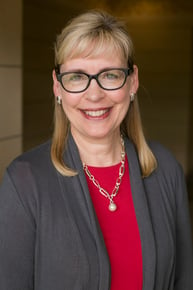 Mary Jo Spiekerman, SPHR, SHRM-SCP
With over 20 years of human resources management in numerous industries, Mary Jo is uniquely qualified to advise the clients of Hausmann Group on human resources related issues. She provides guidance on complex employment topics such as employee relations, talent management, recruitment, onboarding, and training. Mary Jo and her team help "lighten the load" for clients that may otherwise spend a lot of time, effort and energy attempting to do their own risk management and employee benefits administration. Mary Jo is especially excited about the journey Hausmann Group has taken to become designated as a Great Place to Work by the Great Place to Work Institute. She began studying the process over 10 years ago and when she joined Hausmann Group she knew the pieces were in place to catapult the agency onto the list of the 10 Best Places to Work in Insurance, which was achieved in 2015. Mary Jo is a graduate of Marian University with degrees in Business Administration and Human Relations. She is currently a member of the Board of Directors of Community Support Network and serves as a consultant to the Personnel Committee of her village board. When she's not working she takes the time to relax with family and friends at her cabin on the Wisconsin/Upper Michigan border.