ELISE ZIELICKE
Employee Benefits Consultant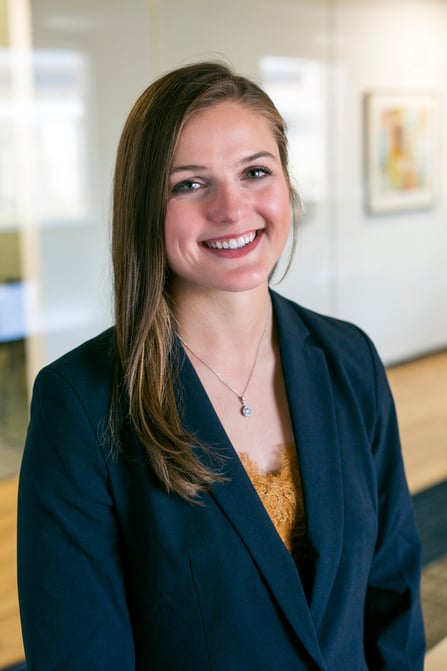 Elise joined the Hausmann Group team in 2022 as Benefits Consultant. Prior to joining the HG Team, Elise worked in the United Way network for nearly seven years, impacting hundreds of families and raising millions of dollars to drive change across our neighborhoods and communities. She is motivated by building meaningful, transparent relationships with clients and leaders and enjoys listening to the perspective of others, hearing both their challenges and opportunities to develop creative solutions to problems.
Elise holds a Master of Science in Leadership and a Bachelor of Arts in Leisure Youth & Human Services. She is passionate about advocating for and enhancing culture among organizations – leaders are looking to bring the best to their people to recruit and retain talent, as well as care for their employees' families. She has also seen first-hand how the lack of access to insurance can be detrimental to families and wants to provide the most innovative benefit packages while helping companies maximize their bottom line.
Elise enjoys anything active and outdoors - hiking, skiing, camping, and working out. She has a love for fitness and inspiring others and has taught numerous fitness classes including HIIT and Spin classes. Aside from being active physically, she also loves to read good books and cook, especially when trying new recipes. Finally, she LOVES Madison, especially when it comes to touring Madison's food, brewery, and coffee scene.