Effective and Responsive Emergency Action Plans
Do you have a current and effective Emergency Action Plan? Every company has a wide variety of safety risks, including fire, natural disasters, accidents, violence in the workplace, and more. No matter your industry, it's important to prepare for emergencies, crisis response, crisis management, and business continuity.

In this webinar, we will review what to do prior to, during, and after an emergency event. You'll learn how to quickly manage the situation and work as a team to deal with a variety of issues.
Information:
This webinar is open to all and is free to register.

Each attendee will receive a link to the recording of the presentation as well as a copy of the presentation slides.
There will be a Q&A with the speaker at the end of the webinar.
Meet the Speakers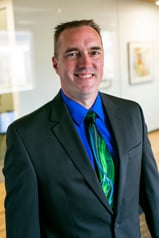 Ken Alderden
Risk Control Consultant
Ken joined Hausmann Group in 2022 with over 30 years of experience in the insurance safety field. He has worked both on the carrier and agency side, which gives him a unique perspective into the ins and outs of safety at companies both large and small. Ken focuses on Construction safety in particular, working with clients on fleet safety, FMCSA issues, and large property fire protection.
When Ken encounters a problem, he prides himself on making practical suggestions to improve safety that not only are effective at reducing risk, but also are practical to the business owners with their investment of time and money. He states, "I enjoy getting to meet with a diverse group from entry level workers to business owners and making a positive impact in their lives and businesses. I would like to think my clients would say that I provided value.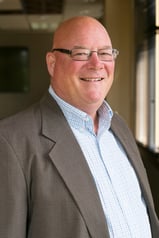 Rick Barton, CSP ARM
Manager of Risk Control Services | Principal
Rick has over 20 years of experience in safety and risk control, working with clients in many industries including Construction, Mining, Trucking, Manufacturing, and Hospitality. He specializes in assessing risk for the clients of Hausmann Group to reduce loss potential. Through safety assessments and loss analysis, Rick develops solutions that include safety management techniques, training, and engineering. Additionally, he has been asked to speak at local and national safety conferences on topics such as "How to Manage Safety on a Jobsite", and "What it Takes to be a Safety Leader".
Rick is an Authorized Instructor of OSHA Regulations Construction and General Industry Regulations. He is an active member of the Wisconsin Transportation Builders Association (WTBA), Associated Builders & Contractors (ABC), the Wisconsin chapter of The American Society of Safety Engineers (ASSE), and the Association of General Contractors (AGC). He is also on the Advisory Board of the Safety Studies Department at the University of Wisconsin Whitewater.
On-Demand WEBINAR
Watch Now