SECURE Act
A Path Forward for Your 401k
On December 20th, 2019, one of the most significant pieces of retirement legislation in recent history was passed. The SECURE Act draws from a wide array of bipartisan bills and seeks to make it easier for businesses to offer retirement plans, and for individuals to save for retirement.
The legislation was incorporated into Division O of the Further Consolidated Appropriations Act, 2020, approved by the House and Senate, and signed into law by the president.

While there are several areas that this new legislation impacts, how do benefit providers navigate these new provisions and determine the best way to improve their retirement plan benefit offerings?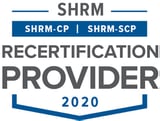 This webinar will discuss the impact of the SECURE Act:
The ability for unrelated employers to join a pooled employer plan
Significantly increases the small employer pension plan startup tax credit up to $5,000
Gives business owners more flexibility to help guide their decision-making
Simplifies the 401(k) safe harbor rules
Expands portability of lifetime income options
Allows long-term, part-time workers to participate in 401(k) plans
Allows plans adopting by the filing due date to be treated as in-effect as of the
close of the year
Provides a fiduciary safe harbor for selection of a lifetime income provider
Modifies the treatment of custodial accounts on termination of 403(b) plans
Extends the current required minimum distribution requirements to age 72
Requires disclosures regarding lifetime income
Modifies the nondiscrimination rules to protect longer-service participants

John Friar, CFP, AIF
Financial Consultant, Park Capital Management
PRESENTED BY
John Friar, CFP, AIF
John Friar is a Financial Consultant with Park Capital Management. At Park Capital Management, he feels at home in the financial environment after earning his Bachelor of Business Administration in Finance and Financial Management Services from the University of Wisconsin-Whitewater. John has also earned the designation of Certified Financial Planner, which is often recognized as the highest standard in the personal financial retirement segment of the financial services industry. After several years working in the industry, John was looking for the opportunity to be part of an independent Registered Investment Advisory firm, and found the perfect fit within Park Capital Management.

John's passion is to provide his clients with the tools and guidance so that they have the ability to retire when they want, where they want, and how they want. Throughout his many years of financial planning, his passion has evolved into simplifying the retirement conversation. John has also earned the designation of Accredited Investment Fiduciary, which he enjoys using to manage corporate retirement plans, large and small.

Everyone who meets John knows he enjoys a good cup of coffee. He often spends his spare time with his wife and stepson watching history documentaries and volunteering for the American Heart Association. Since a little boy, John has always enjoyed being outside, whether running, hiking or working on his family farm, and he is hoping to pass these passions down to his stepson.
ON DEMAND WEBINAR
Watch and Learn