Risk.
To Insure, or Not To Insure?
In her previous career as a multi-line underwriter specializing in large guaranteed cost and loss sensitive worker's compensation programs, Diana Schmidt was frequently asked two questions from both insureds and agents:
Guaranteed Cost vs. Loss Sensitive policy – How do I know which program is best for our worker's compensation program?
What are the risks of moving from a Guaranteed Cost program to Loss Sensitive program?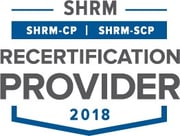 Are you a CFO, CEO, HR, or Risk Manager who is interested in gaining a broader perspective on the various ways to manage your total cost of risk? Are you a Risk Manager or HR professional who just took on the responsibility of managing the worker's compensation program and you want to learn more? This webinar is for all of you!
Together, we will explore the key concepts of insurance risk, understand the intricacies of both Guaranteed Cost and Loss Sensitive Worker's Compensation programs and gain a deeper understanding of how to assess your company's risk tolerance.
Diana Schmidt, CPCU, AU, ARe, AIC
Property & Casualty Consultant
ABOUT THE PRESENTER
Diana Schmidt, CPCU, AU, ARe, AIC
Diana joined Hausmann Group as a Property & Casualty Consultant after a career in underwriting with Travelers Insurance. At Travelers, Diana specialized in creating loss-sensitive casualty programs for technology accounts throughout the Midwest. While in that role, she heard her client's desire for both strong relationships and value-added service from insurance partners as well as their skepticism that promises were often over-promised and under-delivered. This service and relationship gap shaped Diana's desire to move from the underwriting side of insurance to be a direct advocate for her clients.
In 2017, an opportunity arose for her to do just that: balance her underwriting knowledge and service-focused approach with the best-in-class service offerings of Hausmann Group.

Diana holds a Master of Science in Insurance Management from Boston University as well as a bachelor's degree from the University of Wisconsin in Sociology & Legal Studies. She is a designated Chartered Property Casualty Underwriter (CPCU) and has Underwriting (AU), Claims (AIC) & Reinsurance (ARe) designations. Diana enjoys experiencing life with her husband and twin boys and often times finds herself out bike riding or hiking with them. She is also on the 2018 Board of Directors for the Greater Milwaukee Chartered Property Casualty Underwriter (CPCU) group and is a Destination Imagination team coach.
ON DEMAND WEBINAR
Watch and Learn