Thu, Mar 10, 2022, 8:00 AM –Fri, Mar 11, 2022, 12:00 PM CST
OSHA 10 Hour General Industry Safety Course
This course is good for one CEU for trades from DSPS. This would include electricians, plumbers and other trades needing credits.
Our OSHA courses teach safety awareness and help reduce the risks of jobsite hazards.
In this 10 hour course, there will be 5 mandatory topics selected by OSHA. The rest of the topics will cover a variety of other safety issues.
Introduction to OSHA
Walking and Working Surfaces
Exit Routes, Emergency Action plans, Fire Protection
Electrical Safety
Personal Protective Equipment (PPE)
Hazard Communication
Occupational Health
Machine Guarding
Fall Protection
Ergonomics
Schedule:
Thursday, March 10th: 8am to 5pm
Friday, March 11th: 8am to 12pm
General Information
This training is for all employees, supervisors, and owners.
Companies are asked to register no more than 4 employees.
10 hours of attendance are mandatory to receive the OSHA 10 Hour certification card.
Attendees must be present for the entire program.
This training program is FREE for clients of Hausmann Group
Non-Client fee: $250
Continental Breakfast will be served both days.
Lunch will be served on Thursday.
Proper sanitization and safety protocol will be in place in order to reduce the spread of COVID-19.
MEET THE SPEAKER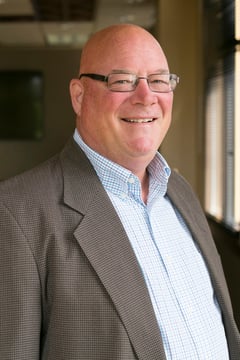 Rick Barton
Manager Risk Control Services, Principal
Rick has over 20 years of experience in safety and risk control, working with clients in many industries including Construction, Mining, Trucking, Manufacturing, and Hospitality. He specializes in assessing risk for the clients of Hausmann Group to reduce loss potential. Through safety assessments and loss analysis, Rick develops solutions which include safety management techniques, training, and engineering. Additionally, he has been asked to speak at local and national safety conferences on topics such as "How to Manage Safety on a Jobsite", and "What it takes to be a Safety Leader".
Rick is an Authorized Instructor of OSHA Regulations Construction and General Industry Regulations. He is an active member of the Wisconsin Transportation Builders Association (WTBA), Associated Builders & Contractors (ABC), the Wisconsin chapter of The American Society of Safety Engineers (ASSE), and the Association of General Contractors (AGC). He is also on the Advisory Board of the Safety Studies Department at the University of Wisconsin Whitewater.
EVENT LOCATION
DoubleTree by Hilton Madison East
4402 E Washington Ave
Madison, WI 53704