On Demand Webinar
Mental Health First Aid in the Workplace
Recognizing signs and symptoms of an emerging mental health crisis can sometimes be critical in the workplace. With ongoing cases and resources delayed or sparse in Wisconsin communities, you may be the first responder to a crisis situation.
Join MHFA Trainer Dan Muxfeld as he gives an overview of the importance of:
Assessing, approaching, and listening nonjudgmentally

Encouraging appropriate help as well as self-help to people showing signs/symptoms of a mental health disorder or mental health crisis

The importance of Mental Health in the workplace

MHFA Training: what it is and what it is not
Information:
This webinar is open to all and is free to register.

Each attendee will receive a link to the recording of the presentation as well as a copy of the presentation slides.
There will be a Q&A with the speaker at the end of the webinar.
Even if you can't attend the webinar live, you will still receive an email with the recording and slide deck if you register.
This Webinar is certified for 1 HRCI & SHRM CE Credit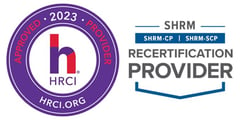 Meet the Speaker
Dan Muxfield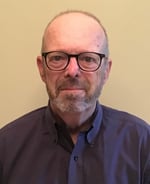 Dan Muxfeld has taught Adult and Youth Mental Health First Aid since 2015. Since then, he has led more than 300 Mental Health First Aid trainings. Dan has taught a wide variety of audiences including school, government, business, and non-profit organizations. Dan brings energy, enthusiasm and humor to the classroom. He is one of the highest ranked trainers in Wisconsin.
Dan Muxfeld was awarded Top Mental Health First Aid instructor for Wisconsin for 2021 by Mental Health First-USA and the National Council for Mental Wellbeing.

This honor would not be possible without the commitment from so many individuals and organizations who support Mental Health First Aid training throughout Madison, Dane County, and Wisconsin.
On Demand Webinar
Watch Now