Effective Financial Management of
Workers' Compensation Costs
This webinar will cover the methods a company can utilize to help control the cost of workers' compensation.
We will go through the factors that determine your experience modifier and will use real-life examples to demonstrate the impact of claims reserves, lost time, and medical only claims on your long-term workers' compensation costs.

We will also share strategies to help you minimize the effects of each workers' compensation claim through proactive management, including light duty and return-to-work policies.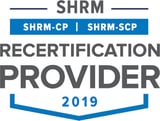 Learning Objectives:
Understand how an experience mod is calculated and controllable factors
Understand the multi-year impact of claims on experience modifiers and workers' compensation premiums
Develop strategies and procedures to minimize long-term financial impact of workers' compensation claims
Jeff Frey
Property & Casualty Consultant | Principal
ABOUT THE PRESENTER
Jeff Frey
Jeff has been with Hausmann Group since 2013 and became an owner in 2016. He specializes in large and unique insurance programs, primarily focusing on the construction, agriculture, and manufacturing industries. Jeff prides himself on not only providing businesses with insurance, but also educating them about it to become a true risk management partner.
ON DEMAND WEBINAR
Watch and Learn