Mon, June 6, 2022, 8:00 AM –Thu, June 9, 2022, 4:30 PM CDT
OSHA 30-Hour Workshop
This seminar will benefit safety professionals, HR professionals, managers, supervisors, safety committee members, engineers, and maintenance personnel.
Instructors will help you apply learned skills and advance your knowledge of OSHA regulations.
We will provide in-depth information on identifying hazards, developing, and implementing solutions to hazards in the workplace. Additionally, attendees will learn how to comply with OSHA regulations, and understand their rights under the OSHA law.
All students upon completion will receive a completion card (in the mail) and a copy of the OSHA CFR 1910.
Fees:
Hausmann Group Client: $450
Non-client: $650
The following topics are covered in the OSHA 30-hour general industry training:
Introduction to OSHA
Managing Safety and Health
Safety Leadership
Walking and Working Surfaces
Exit Routes, Emergency Action Plans, Fire Prevention and Protection
Electrical
Personal Protective Equipment
Materials Handling
Hazard Communication
Hazardous Materials
Permit-Required Confined Spaces
Lockout / Tagout
Machine Guarding
Welding, Cutting, and Brazing
Introduction to Industrial Hygiene
Respiratory Protection
Industrial Noise and Hearing Conservation
Bloodborne Pathogens
Ergonomics
Fall Protection
Safety and Health Programs
Powered Industrial Trucks (forklifts)
MEET THE SPEAKER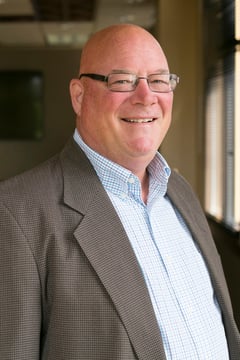 Rick Barton
Manager Risk Control Services, Principal
Rick has over 20 years of experience in safety and risk control, working with clients in many industries including Construction, Mining, Trucking, Manufacturing, and Hospitality. He specializes in assessing risk for the clients of Hausmann Group to reduce loss potential. Through safety assessments and loss analysis, Rick develops solutions which include safety management techniques, training, and engineering. Additionally, he has been asked to speak at local and national safety conferences on topics such as "How to Manage Safety on a Jobsite", and "What it takes to be a Safety Leader".
Rick is an Authorized Instructor of OSHA Regulations Construction and General Industry Regulations. He is an active member of the Wisconsin Transportation Builders Association (WTBA), Associated Builders & Contractors (ABC), the Wisconsin chapter of The American Society of Safety Engineers (ASSE), and the Association of General Contractors (AGC). He is also on the Advisory Board of the Safety Studies Department at the University of Wisconsin Whitewater.
EVENT LOCATION
DoubleTree by Hilton Madison East
4402 E Washington Ave
Madison, WI 53704