MARY JO SPIEKERMAN
Vice President of Human Resources | Principal
SPHR, SHRM-SCP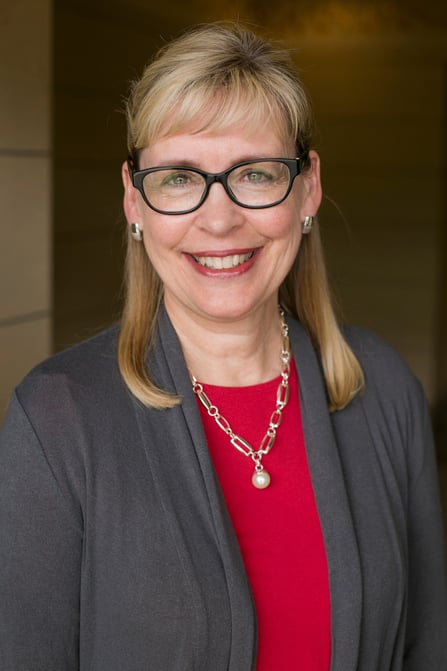 With more than 20 years of human resources management in numerous industries, Mary Jo is uniquely qualified to advise the clients of Hausmann Group on human-resources-related issues. She provides guidance on complex employment topics such as employee relations, talent management, recruitment, onboarding, and training. Mary Jo and her team help "lighten the load" for clients that may otherwise spend a lot of time, effort, and energy attempting to do their own risk management and employee benefits administration.
Mary Jo is especially excited about the journey Hausmann Group has taken to become certified as a Great Place to Work by the Great Place to Work Institute. She began studying the process over 10 years ago and when she joined Hausmann Group she knew that the organization had what it takes to achieve certification. In the years since 2015, Hausmann Group has remained certified and has been recognized on a number of award lists to include "Best Place to Give Back" and "Best Small and Medium Workplace" lists. While winning awards is the icing on the cake, the most important thing is the journey of continuous improvement that the organization is focused on.
Mary Jo is a graduate of Marian University with degrees in Business Administration and Human Relations. She is currently a member of the Board of Directors of Community Support Network and serves as a consultant to the Personnel Committee of her village board. When she's not working she takes the time to relax with family and friends at her cabin on the Wisconsin/Upper Michigan border.