JOHN OLIVER
Manager of Property & Casualty Claims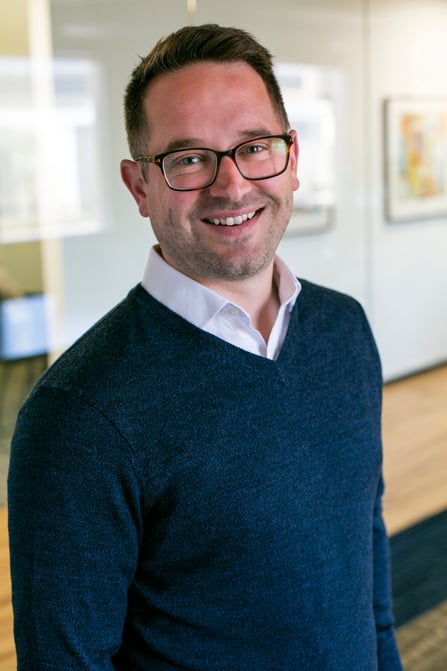 John joined the team in 2022 as Manager of Property & Casualty Claims. Prior to joining Hausmann Group he spent 15 years working for a handful of insurance carriers including Church Mutual, QBE, and NSI. John's career focus has been on providing risk management and claim mitigation support to clients of all shapes and sizes. He's been fortunate to collaborate with a wide array of insurance professionals in Claims, Risk Control, Underwriting, and Marketing.
John graduated from the University of Wisconsin School of Business with double majors in Risk Management, Insurance and Real Estate, and Urban Land Economics. He's a Certified Authority in Workers' Compensation. In his role as manager, he leads the claims service team and collaborates with the HG Risk Control department to deliver the best experience for clients. John is passionate about leading teams, creating efficiencies, and learning as much as he can.
John describes himself as an extreme extrovert who tries to never sit still for too long. He loves spending time with his family, friends, and neighbors. He enjoys going on walks with his wife Samantha, his kids Josephine and Vincent, and his dog Gilman. He likes doing projects around the house, playing volleyball, brewing beer, and staying busy with yard games.
Additionally, John is passionate about accessibility to high-quality childcare as well as diversity and inclusion efforts in his community. He serves as a board member for the Playing Field, a Madison-based nonprofit early childhood learning center, and, as a proud alumnus, he supports the Posse Foundation scholars on campus at UW-Madison.